laboratory of architecture #3 has completed the interior design of zzip honey café/shop in tbilisi, georgia. in an area of only 60 sqm, the designers decided to integrate an oversized circular structure making it the main display element on which the different types of honey are placed.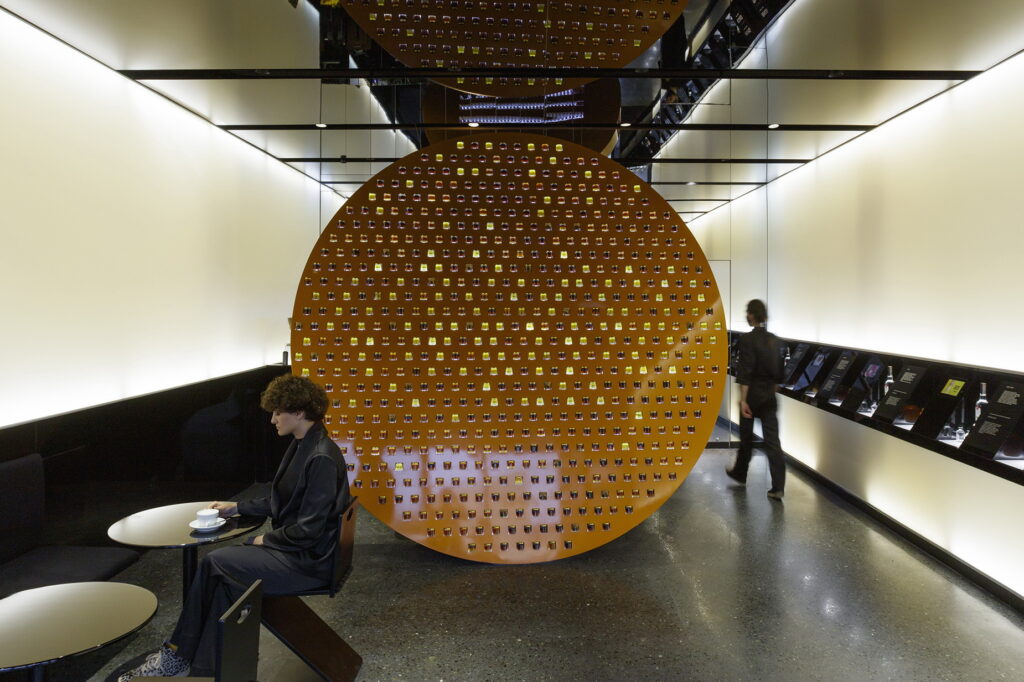 this was the first café/shop for honey product company zzip so laboratory of architecture #3 wanted to create a strong statement that represents the core values of this new brand. some of those values are proximity to nature, functionality, and being ecological so the architects opted for this yellow circular shape to translate these values best and to create a remarkable visual impact on the visitors.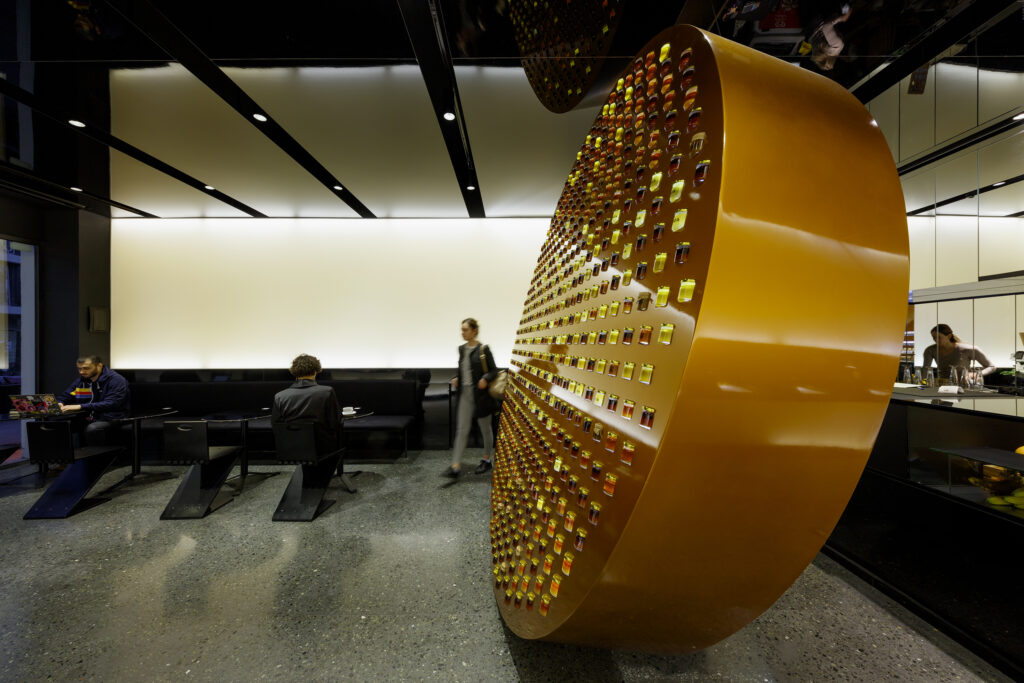 on the main wall, the architects created a museum-like experience where they displayed small products alongside screens and descriptive texts. the natural light during daytime is reflected on the ceiling cladded with mirrors, making the space feel more airy and bright. the color palette is neutral and consists of mainly black and white. using white on large-scale spaces such as the walls of this shop creates a calming atmosphere and brings to focus the striking mustard round element.